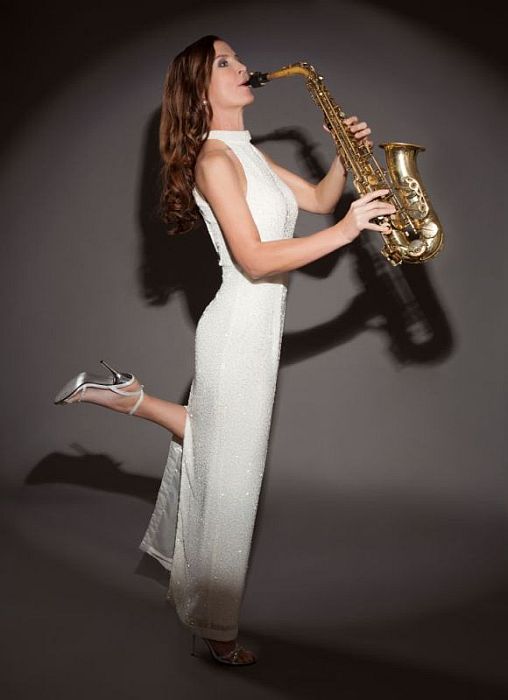 For many years the saxophonist Ines Weber has been playing with many different walking acts in the show-biz.
She's the bandleader of the female saxophone quartet First Ladies and has been working in various formations with the group BarWeaver .
Floating and flying has always been fascinating for Ines since she was a little girl. That's why she went climbing, bungee jumping and paragliding. She also used to train a racehorse on her own.
The possibility to combine her big passion for music with this fascination for movement and aerial acrobatics made her invent the figure of Miss "SaxCat" .
"…an artist with charm and grace ... feminine - exciting - spectacular …"